Kiteboard lessons in Vietnam
Get your kiteboard lessons in Vietnam today!
Vietnam Kiteboarding School offers a wide range of kiteboard lessons in Vietnam. Beginners kiteboarding lessons for people who want to start kiteboarding. Advanced kiteboarding lessons for riders who want to improve their riding skill.
All instructors at Vietnam Kiteboarding School are are many years  (7 to 10 years+) of teaching kitesurfing and we are International Instructor Certified. Kiteboarding lessons are offered in English, Russian, Spanish and Vietnamese. Join VKS in Mui Ne for a great adventure.
Start your kiteboard lessons in Vietnam today!
---
Independent Kiteboarding Lessons
$450
/ ($45,-per hour)
GET INDEPENDENT TODAY
10 hours of private kiteboard lessons
FREE Vietnam Kiteboarding School Cap
15% discount on kiteboard equipment rental
10% discount Ocean® sunglasses and VKS lycra's
10% Discount on all food and beverages at VKS Beach Club / Bar / Restaurant
---
Discovery Kiteboarding Lessons
$100
/ ($50,- per hour)
2 hours of private kiteboard lessons
10% discount Ocean® sunglasses and VKS lycra's
10% Discount on all food and beverages at VKS Beach Club / Bar / Restaurant
---
Beginners Kiteboarding Lessons
$350
/ ($50,- per hour)
BEST SELLER
7 hours of private kiteboard lessons
FREE Vietnam Kiteboarding Cap
10% Discount on kiteboard equipment rental
10% Discount Ocean® sunglasses and VKS lycra's
10% Discount on all food and beverages at VKS Beach Club / Bar / Restaurant
---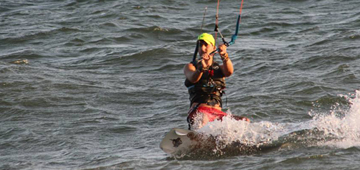 Refresher Kiteboarding Lessons
$250
/ ($50,- per hour)
5 hours of private kiteboard lessons
10% discount on kiteboard equipment rental
10% discount Ocean® sunglasses and VKS lycra's
10% Discount on all food and beverages at VKS Beach Club / Bar / Restaurant
---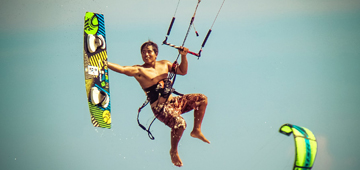 Zero 2 Hero Kiteboarding Lessons
$675
/ ($45,- per hour)
BEST VALUE
15 hours of private kiteboard lessons
FREE Vietnam Kiteboarding School Cap
20% discount on kiteboard equipment rental
10% discount on Ocean® sunglasses and VKS lycra's
10% Discount on all food and beverages at VKS Beach Club / Bar / Restaurant
---
Private Kiteboarding Lesson
$60
/ (Per hour)
1 hour private kiteboard lesson
10% discount Ocean® sunglasses and VKS lycra's
10% Discount on all food and beverages at VKS Beach Club / Bar / Restaurant
VIETNAM KITEBOARDING SCHOOL IS: